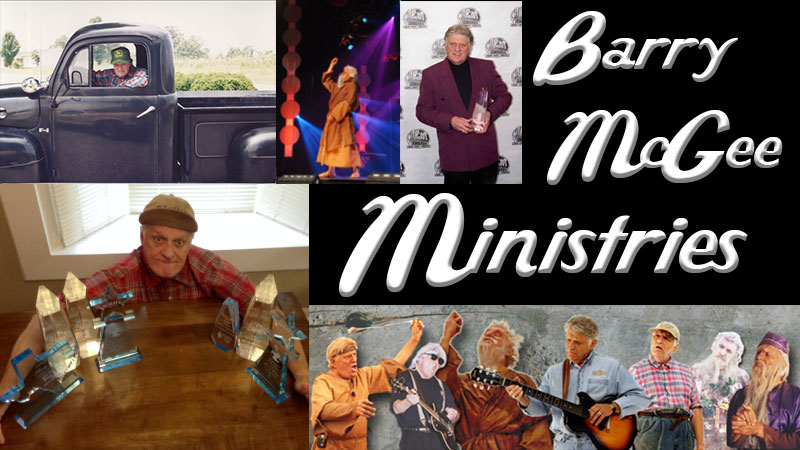 HELLO and welcome to my crazy world!!!
Please take a few minutes to tour our new website. You will enjoy seeing what the Lord is doing through our ministry!
Musical comedy and drama have been a part of my life for most of my life! While ministry is always the goal, entertainment is usually the vehicle that creates the ministry opportunity.
Milburn Stone, aka Doc Adams, of Gunsmoke fame, once told me to "find your place, go where you are needed and do the best you can!" That nugget of wisdom has stayed with me as God has blessed me with several awards here on earth as I labor and wait for my ultimate award in Heaven!
-Barry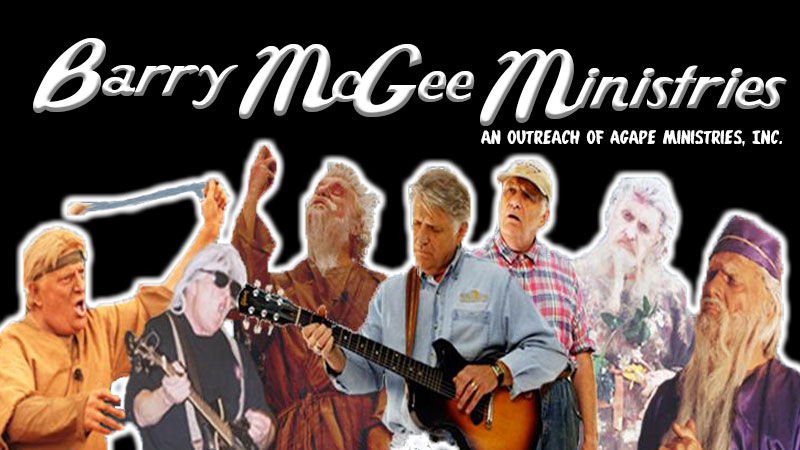 Pastor Ron Lasley
I have had the privilege of working with Barry several times and each time they have been a true blessings. He does such a great job both outside and inside the church settings. If you get a chance to use him you will not be sorry. I even had a chance to be his straight man one time on a TV show. It caught me off guard but I enjoyed it so much. He loves Jesus and can share Him in so many different ways. He is unique one of a kind and we can be thankful there is not another one like him. LOL Pastor Ron Lasley, the faster pastor
Bobby Wilkeson
I have been a friend and former business partner with Barry for over 27 years. I have been a supporter of the work our Lord Jesus has called him to do since day one. It has been awesome to watch the places God has taken Barry and the people who He has put Barry in the presence of. God took a country boy from Stokesdale, NC and made him into a powerful tool for His use.
I have been blessed to a part of all that God has done through the man Barry McGee.
Michael Harrison
I've worked with Barry many times at the speedway, at my last church and at my current church, The Community Fellowship in Collinsville VA. Barry is a great man with a great calling on his life. He literally has more talent than many people I have met and more passion for following God than many Christian artists I have met. He will bless your life, your church and your event in a big way!!!!
Larry D. Swicegood
Hi,
I've not had the privilege to work with Barry McGee, but I did get to see him for my first time at, believe it or not, The Davidson County Tea Party Christmas function on 12-13-2012. He was not only inspirational to say the least, but was hilarious in his routine. He can actually sing too. I loved his act to the point that I laughed so hard my mouth almost cramped up on me. This man is worth whatever it will cost to get him in your church, as well as other functions, especially for the senior citizen groups. All you young folks would do well to watch him also. He will wake you up. He can do whatever you need done, not just for entertainment, but most important of all, he can do what is needed to present The Gospel of the Lord Jesus. And we all know this country needs The Gospel above all other things, including money. God bless you Barry. Keep up the good fight.